Globalisation will fail if wealth gap between rich and poor is not addressed fairly.
CEOs and managers with long term outlook produce far superior businesses over the long term.
Last week I attended the 2017 AFR Business Summit held in Sydney over two days. An extensive roster of Australia's most successful business people, politicians and entrepreneurs were invited to speak and discuss the future of Australia.
Many themes were discussed over the two day summit and the speakers I found most insightful were: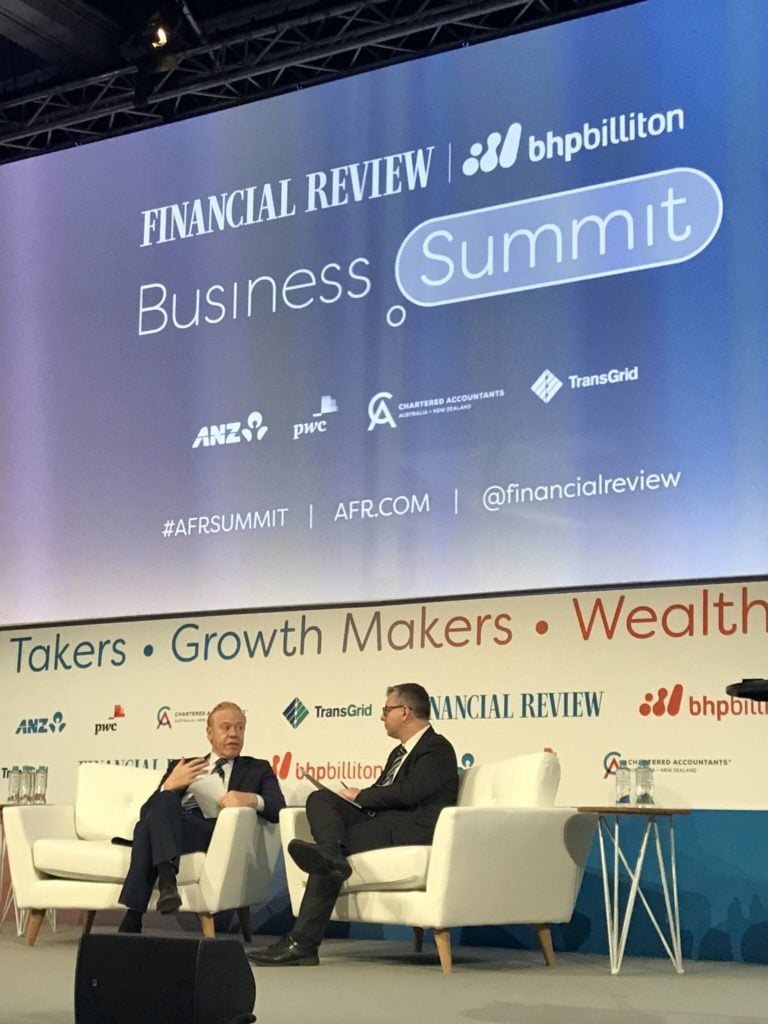 Anthony Pratt (Executive Chairman, Visy Industries) – emphasised the importance of growing businesses organically over the long term. Growing businesses from within its own existing circle of competency whilst avoiding growth by over extending into industries or locations unrelated to the current business.
Christian Majgaard (former Head of Global Brand & Business Development, Lego) – grow businesses that focus on the customers/clients needs.
Tim Sims (second from right: Managing Director, Pacific Equity Partners) – bonuses and other short term incentives for CEOs and managers ineffective. CEOs and managers will aim to set lower targets with the view to exceeding them and maximising their bonus.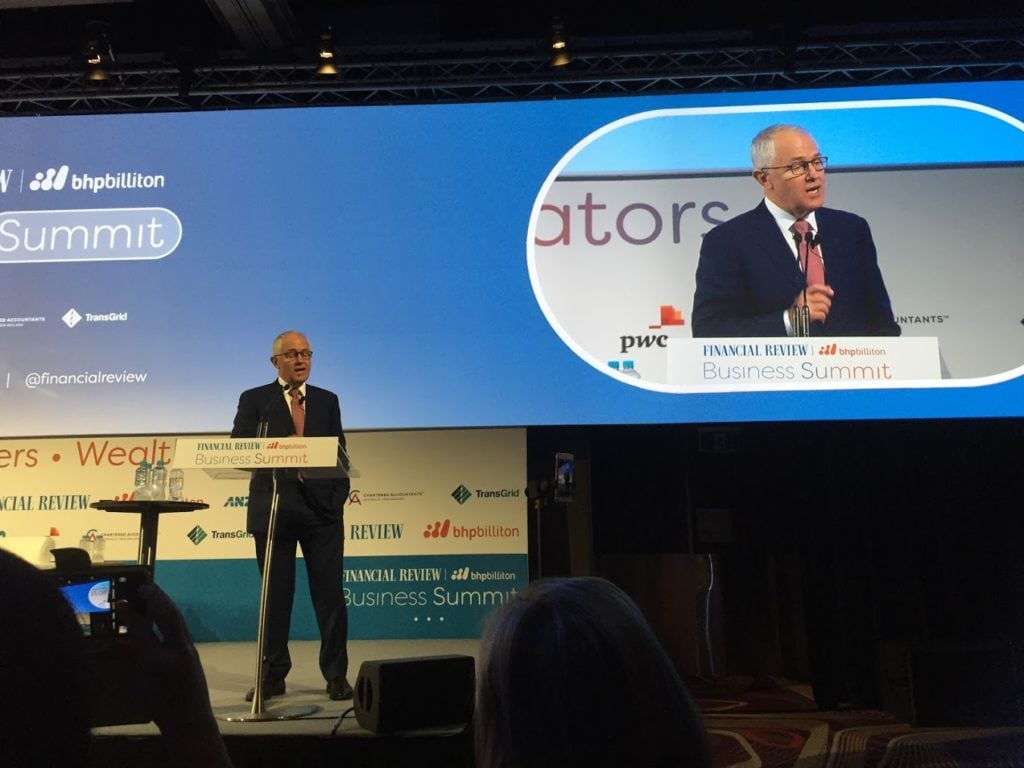 Malcolm Turnbull (Prime Minister of Australia) – increasing international competition requires Australia to review its company tax rate whilst ensuring globalisation and free trade leave all Australians better off.
It was encouraging to hear these prominent speakers recognise the importance of wealth distribution. Significant time was spent discussing ways of ensuring the positive economic effects of globalisation were properly distributed to those contributing to Australia's success. Increasing wages and the role of government in redistributing income were heavily emphasised. In my view, it is imperative that business and government seek to address effective wealth distribution – protectionism and closing trade flows is not a viable alternative long term solution.
Disproportionate CEO and senior executive remuneration has also contributed to overall public discontent. In my opinion, this topic must be addressed on a case-by-case basis. Discussion at a generalist level does not adequate address the performance versus salary of each individual CEO.
As an investment manager, the importance of CEO remuneration is relevant to the long term performance and growth of the business – so it matters greatly. The objective of incentives is to align the CEO's pay packet with those of the investors. In theory, the use of bonuses seems reasonable. In practice, however, they are ineffective. CEO's will inevitably 'manage expectations' of the board by setting their performance targets lower to enable higher outperformance of annual targets. The focus becomes a game of short term expectations management rather than long term business growth.
For an investment manager, it is important to recognise true ownership – we have found that businesses with long term heart keep growing and become more profitable over time.