Founder-led Investing
Tim Warrillow, Co-founder of Fevertree Drinks (FEVR:LN) 🇬🇧
Founder-led Investing
Marcos Galperin, Chairman & Co-founder of MercadoLibre (MELI:US) 🇦🇷
Founder-led Investing
Hiroshi Mikitani, Chairman & Founder of Rakuten (4755:JP) 🇯🇵
Founder-led Investing
Daniel Ek, CEO & Co-founder of Spotify (SPOT:US) 🇸🇪
Founder-led Investing
Joe Mansueto, Executive Chairman & Founder of Morningstar (MORN:US) 🇺🇸
Founder-led Investing
We invest in the world's best founder-led companies, growing with them over the long-term as they continue to change the world.
Our focus is on the universe of listed founder-led companies, which include some of the world's most iconic companies:

Adaptive & unconstrained
Globally adaptive mindset; quality of opportunity is what we seek.
We are free of institutional constraints, are not bound to any geographic, sector-specific or cash limitations, though the flexibility we have does not mean we compromise on the investment criteria; each holding must meet, and continue to meet our risk-reward benchmarks.
Recent publications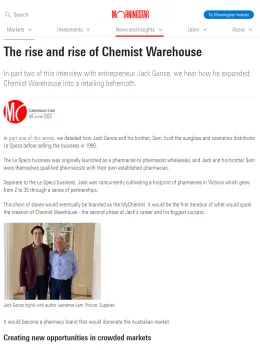 Morningstar, 8 June 2023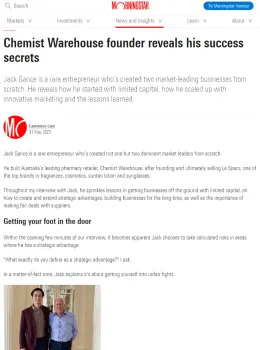 Morningstar, 31 May 2023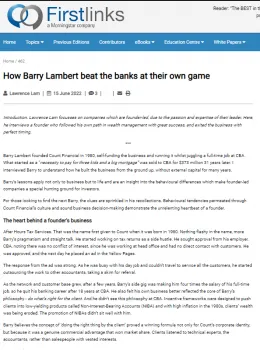 Firstlink, 15 June 2022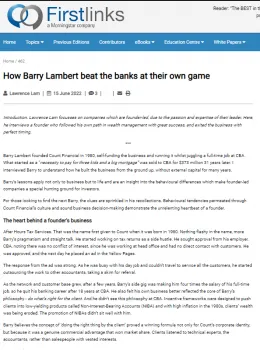 Firstlink, 15 June 2022